With the increased dependency and growing need of internet, there has been a tremendous increase in the number of spams that might harm your PC in a number of ways. This is where Anti viruses come in picture, a while back these softwares were useful only for your keeping your system data from harm's way but now these softwares keep you safe while browsing as well.
One such software is from Bitdefender called Total Security. Now Total security provides you anti-malware protection on a bunch of platforms with support for ransomware support as well. We tried the Bitdefender Total Security ourselves and here what we found.
Installation
The product can be directly purchased and downloaded form the Bitdefender website but in our case we had the installation disc with the supplied key. To download the software, you need to create an account on the website, which you can then use to manage and control all your Bitdefender subscriptions. Once you are done with the account creation, you get the .exe(executable) file using which the main software package is downloaded.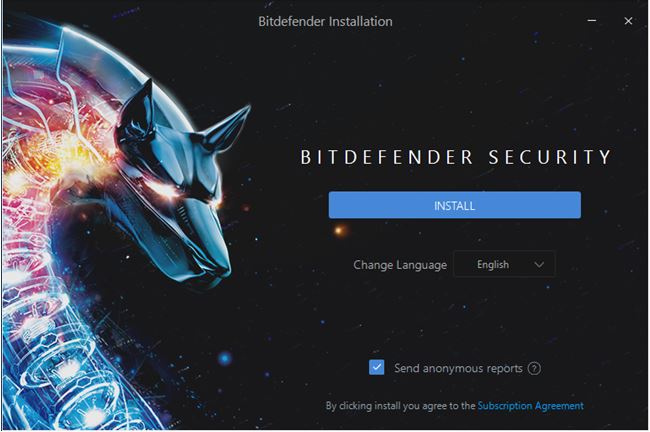 Once you are through with the above steps, Bitdefender Total Security 2018 begins its installation. During the installation process you can choose your preferences and the data sharing policy. During the installation process the Antivirus scans your PC to make sure there is no malware present already. This step should be done in a couple of minutes depending on the speed of your PC.
After the installation process is completed, the Antivirus boots up and you are prompted to download the latest updates which is advisable and should be done ASAP.
Features
Support
Bitdefender Total Security is available on a bunch of platforms including Windows, macOS, iOS and Android. There are different set of features included with each build on those platforms.
Complete malware protection
Bitdefender Total Security takes care of your Windows PC or Smartphone with its wide support. Bitdefender collects log from customers that are willing to share the performance data in order to add and enhance the library of known malwares to provide better results.
Multi-layer ransomware protection
Ransomware is the next big problem lurking on the web right now and Bitdefender covers you here as well. Bitdefenders ransomware protection kicks in and saves you with malwares and spam.
Bitdefender also checks for malicious links when you are browsing the web. When you're searching online on Google, it checks the links and green ticks them if the link is deemed safe. If not, there's a yellow warning label with an exclamation mark.
Performance
Bitdefender performed very well in our tests. It was quick in detecting malwares and neutralizing them. The web protecting along with firewall protection worked as expected and kept us safe from harmful links and pages.
We did notice a slight dip in the performance of the PC when running the antivirus scan parallel to a program but that is to be expected and was within the normal range. Other than this we didn't notice any issue or change in the system.
Bitdefender Total Security Pricing
Bitdefender Total Security – INR 2000
Pros
Ease of Use
Reliable
Multi-platform support
Cons
Verdict – Should you go for it?
Bitdefender Total Security 2018 is a security product that we would totally recommend to use. It's the best Antivirus out there right now according to the third-part tests and we can vouch for it. The user interface looks great and is easy to use by any person irrespective of their proficiency. We liked the Firewall and VPN modules specially. You cannot go wrong with buying this product.